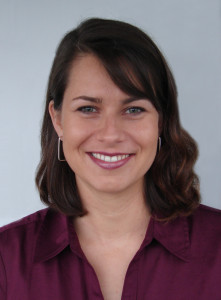 Jennifer Rappaport, the owner of JR Ergonomics holds a master's degree in Occupational Therapy from Pacific University.  She is licensed in Oregon and Washington and is also a Certified Professional Ergonomist, a certification and echelon of education recognized both in the US and internationally.
She combines her expertise and knowledge of industrial and office ergonomics with a thorough understanding of biomechanics, neutral posture and position, the psychosocial aspects of 'buy-in' of an individual to the CEO of a company to provide assistance to populations across the lifespan.
Her clients include high-tech manufacturing, industrial/commercial construction, as well as a variety of office environments- from a sea of cubicles to an individual home office. Her training and experience provide a unique and valuable perspective into job task analysis, adjustments, adaptations/modifications and return-to-work issues in a variety of work environments.
Certified Professional Ergonomist (CPE)
A CPE practitioner is defined as an individual who has a mastery of ergonomics knowledge, a command of the methodologies used by ergonomists and using that applied knowledge to the analysis, design, test, and evaluation of products, processes, and environments.
Ergonomists contribute to the design and evaluation of tasks, jobs, products, environments and systems in order to make them compatible with the needs, abilities and limitations of people. Ergonomists use a holistic approach and will ensure that physical, cognitive, social, organizational, environmental and other relevant factors are taken into account when making recommendations regarding the design or modification of a system. They provide services in office, industrial, manufacturing and non-traditional work environments.
Masters in Occupational Therapy (MOT)
Occupational therapists help facilitate people across the lifespan participate in the things they want and need to do through the therapeutic use of everyday activities (occupations). Common services may include comprehensive evaluations of the client's home and other environments (e.g., workplace, school), recommendations for adaptive equipment and training in its use and modifying the environment when needed. Occupational therapy practitioners have a holistic perspective, in which the focus is on adapting the environment to fit the person.