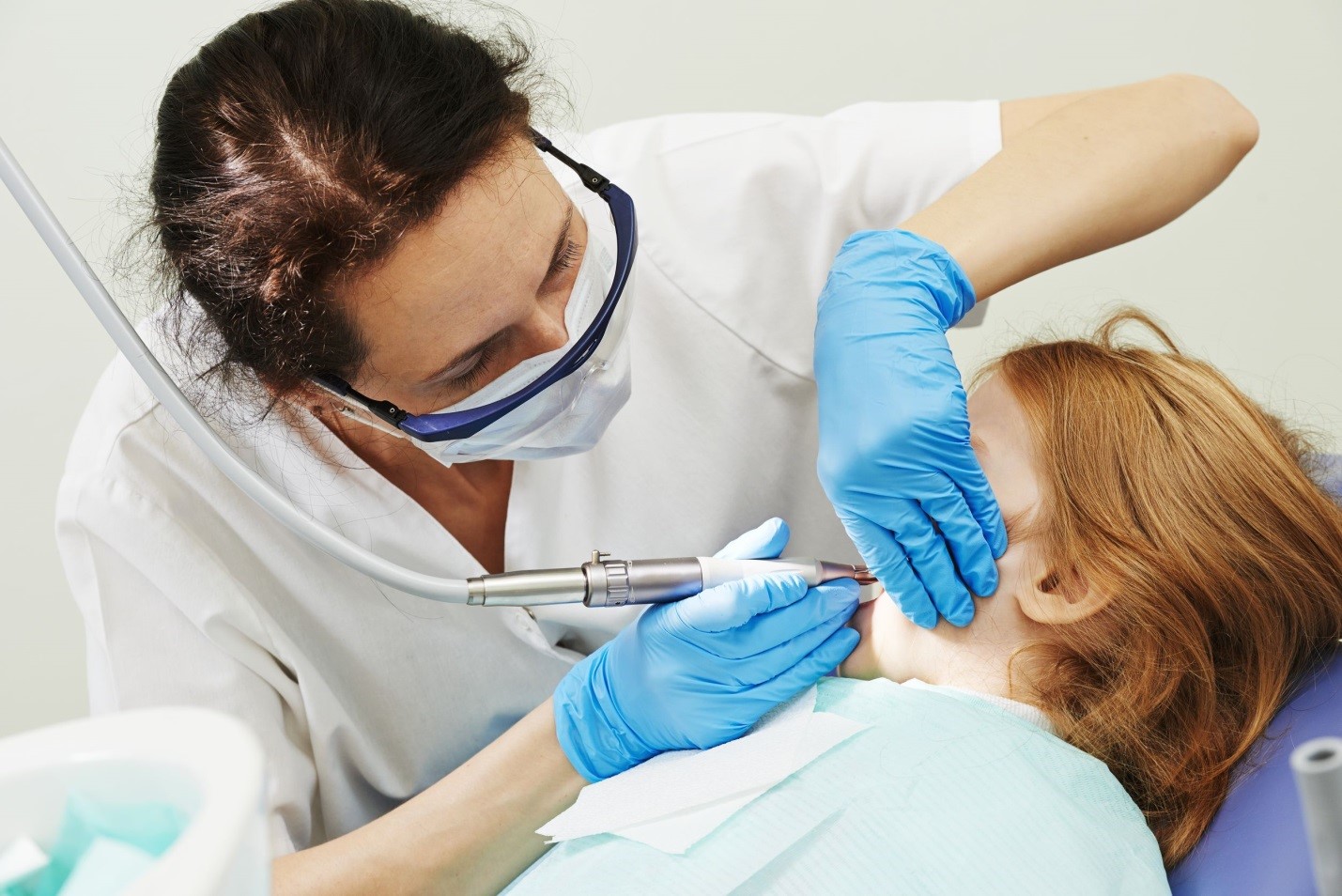 In the dental field, there are many risk factors the profession faces.  Our goal is to prevent work related injuries through the reduction and/or elimination of ergonomic risk factors, such as: substantial repetition, frequent extended arm repetition, static loading in a sustained and/or awkward posture, a high % of the day spent using hands and fingers, along with a variety of environmental factors (heat, cold, vibration, etc…_).
We address these risk factors by offering a variety of recommendations and education on proper seating and standing options, posture & positions, reaching styles and the handling/gripping of tools.
Whether you are in an office setting, working in remote locations as a dentist, hygienist or other professional within the field, we can offer solutions to the discomfort you face at work.
Dental Ergonomic Services include:
Office & Mobile Dental Ergonomics Education Presentation

Employees learn to identify and correct ergonomic risk factors and work practices that can contribute to musculoskeletal disorders in an office environment.  Information can be customized to include the furniture and equipment used by the company to ensure the best possible outcome for employees.

Office & Mobile Dental Ergonomic One-on-One Workstation Assessment

Provide hands on direction and education to employees as a routine preventative measure, as well as employees experiencing discomfort or injury created or exacerbated by the work environment.  Thorough evaluation, recommendations and documentation ensure a clear customized picture of the issues and solutions for each individual.

Office & Mobile Dental Ergonomic Consulting

Assist in creating and implementing injury prevention programs.

Develop and implement furniture and equipment needs/standards.

Aid in preventing the creation of risk factors when purchasing equipment, changing work processes or redesigning work areas.

Improve communication for early reporting of i