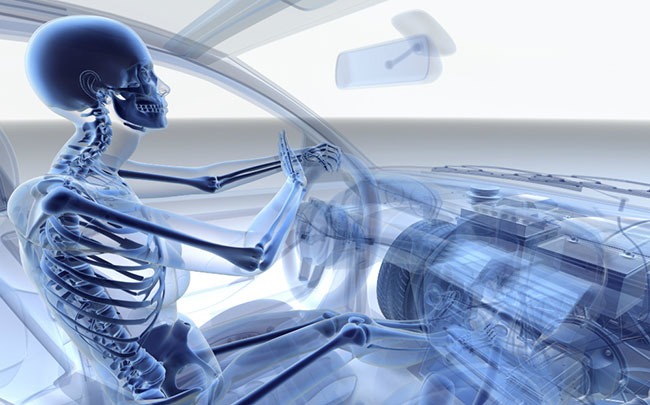 Car seating has changed over the years, but most cars have not gotten more ergonomically sound and comfortable, but rather worse.  Some of these issues can be remedied by making adjustments to the existing components and other times an addition may need to be made. 
No matter the circumstance, the more you know and understand about neutral posture and positioning, the better off you will be in ensuring you are comfortable in your car.
Ergonomic Car Assessment – Intended for those who want to be proactive in setting up their car seating/environment and those who are already symptomatic/experiencing discomfort, have a work-related injury and/or have a medical diagnosis, this level of assessment provides a detailed report that addresses causative factors and includes justification for recommendations.
Worker interview

How much time is spent in the car

Usual posture & position

Discomfort survey and functional limitations survey

Review of worker's injury/illness/medical history
Evaluation

Anthropometric measurements

Car measurements

Car layout 

Other potential issues
Education

Best seating practices

Working postures and biomechanics of seated position

Strategies to modify posture & positioning
Documentation

Summary of problems and risk factors

Detailed recommendations for improving or eliminating ergonomic hazards

Justification/rationale for furniture and equipment purchases

Strategies for changing poor behaviors

Recommendations for purchasing/providing furniture and/or ergonomic accessories